5 Best Budget-Friendly DIY Halloween Costumes
5 Best Budget-Friendly DIY Halloween Costumes
Halloween costumes can be insanely expensive, we know. If you're ready to get a little crafty, here are 5 Halloween costumes that you can easily make at home on a budget! 
Tip: Host a costume-making party at your place to get in the Halloween spirit! Screening a scary movie in the background will make your arts and crafts session even more exciting.
1. The Bachelorette/The Bachelor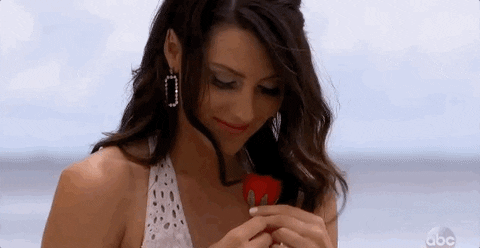 Have a leftover prom dress or cocktail dress laying around in the back of your closet? Have a black suit and tie that's collecting dust? If your answers to these questions are yes, you're all set to go as the Bachelorette or the Bachelor this Halloween! Buy some red roses at your local corner store and you're golden. Don't forget to put on your favorite makeup look and grab your go-to heels, or dress shoes! To make your costume more interactive, in classic Bachelor fashion, ask your friends if they will accept your rose (I'm sure they will). 
2. Skeleton
Going as a skeleton is a classic choice if you're not looking to have your costume interpreted all night. You will need a black shirt, black pants, and some face paint for this one. Cut up paper to simulate the cartoon bones on your costume or draw them right on with some fabric paint. Paint your face, or have an artistic friend help you out with that. 
3. Elle Woods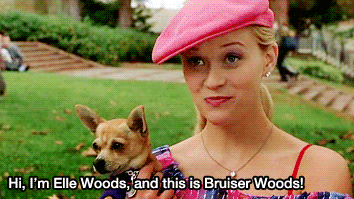 Got a pink dress, strappy heels, and a book to carry around? Then you have all the makings of an Elle Woods costume. The famous "Legally Blonde" character also takes her chihuahua, Bruiser Woods, along with her everywhere she goes. Extra points if you have a furry companion.
5. Tacky Tourist
If you have a Hawaiian shirt, socks, sandals, and a visor, then you're all set for a tacky tourist costume. This is a hilarious option to go with for Halloween, especially if you only plan on dressing up at the office or skipping the fancier events. The stereotypical tacky tourist also loves to carry a backpack and a large reusable water bottle. Top off your look with some sunglasses, and you're all ready to go. 
4. Stranger Things Cast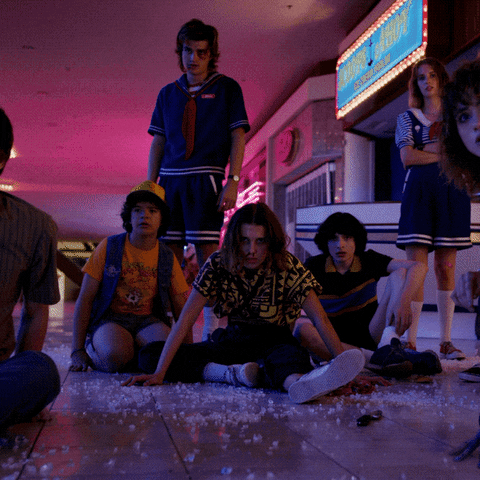 Stranger things is THE BEST SCARY SHOW EVER. If you agree (and I'm sure you do), going as one of the iconic characters is super easy and cheap! This is a great option for groups or families  with multiple characters to choose from. Just wear normal clothes, and add a touch of Eleven (red paint under the nose), Dustin (a yellow hat), or Max (a skateboard) .